Payment process for agencies funding invoices with Sonovate and managing back-office themselves
Quick links

When do Sonovate send payments?
If Sonovate receive your funding request before 10am, Sonovate will send payments the following day.
I.e.
Funding requested before 10am on a Monday
Payment made on Tuesday*

How do Sonovate send payments?
GBP and USD by wire transfer
EUR via SEPA (The Single Euro Payments Area) - an EU initiative to harmonise cross-border payments.

Who do Sonovate pay?
Sonovate pay funds directly into:
Nominated business bank account
Nominated contractor bank account.
Note: Sonovate will supply the payment file template that you will need to complete

When do payments clear?
GBP payments received in one working (agency and candidate)
Euros two working days
USD three working days
Example
Agency makes funding request by 10am Thursday
Sonovate approve by COP Friday
Payments will reach agency and candidates
UK - Friday
EUR - Monday
USD - Wednesday

How to make the candidate payment file perfect for payment
One of the weird quirks of MS Excel is that it may attempt to:
Convert sort codes to dates, for e.g. 30-66-76 becomes 30th Sept 1976!
Remove zeros at the start of an account number, for e.g. 012345678 becomes 1234567!
To make sure your file is perfect for payment, follow this simple process!
Select the columns to format, right click and then click "Format Cells"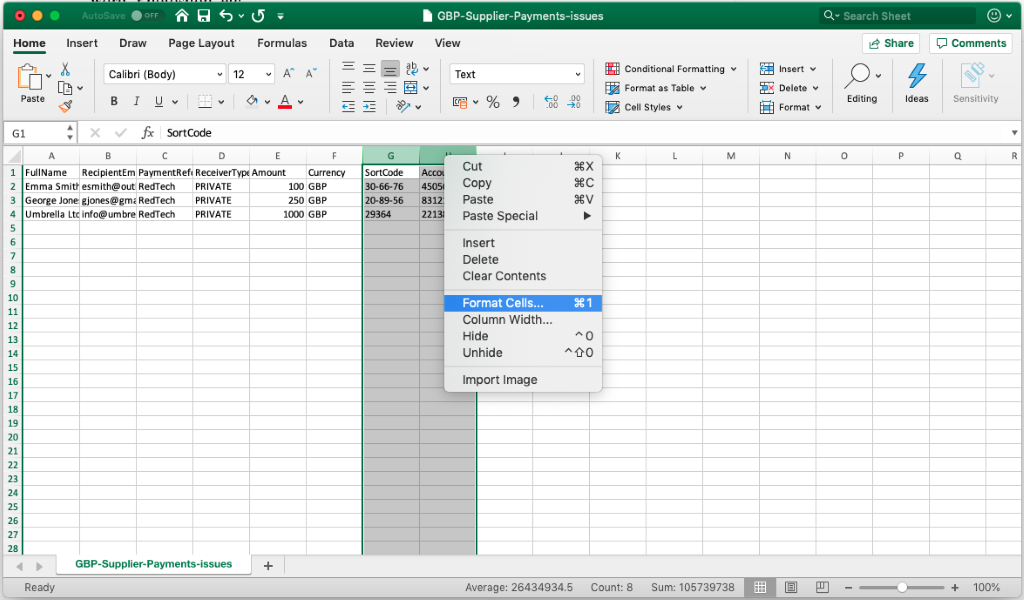 The format cells dialog will appear, select "Text"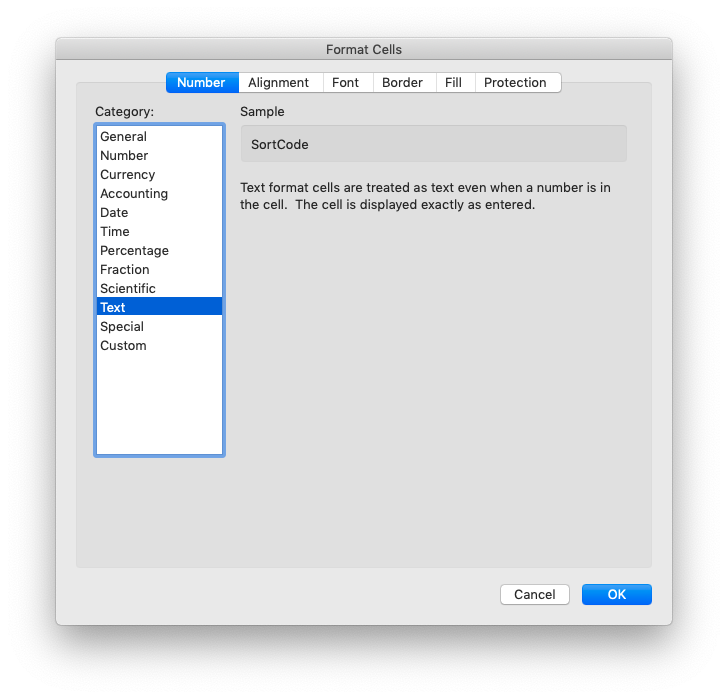 Once the cells are formatted as text, you will be able to update the sort code and account numbers without Excel reformatting the data.
Save the file as a CSV and upload again!