This article takes you through the whole process from connecting your accounts package to Codat to submitting a funding request
To view individual segments click on the titles. E.g. to see how to connect your accounts package click Step one - "connect account package to Codat"
The Steps
Step one - connect account package to Codat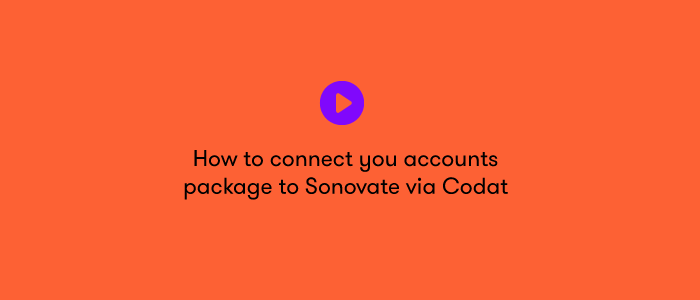 Step two - "Set up clients to fund against"


Log in and click 'Debtors'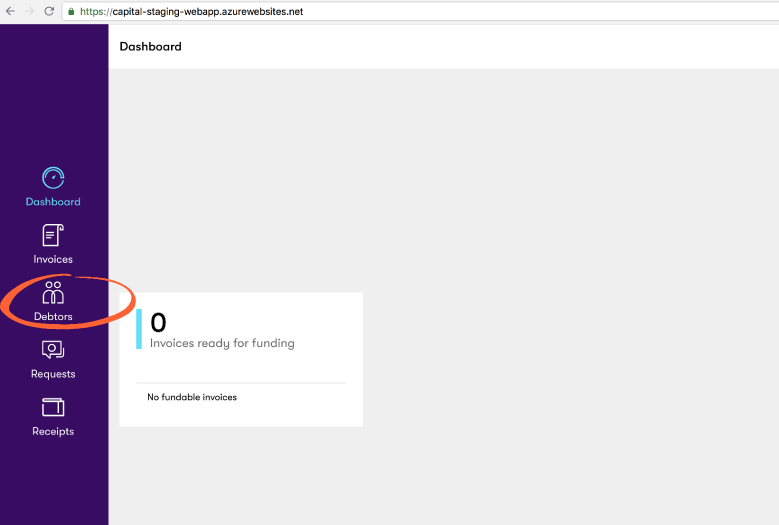 Select debtor to add information against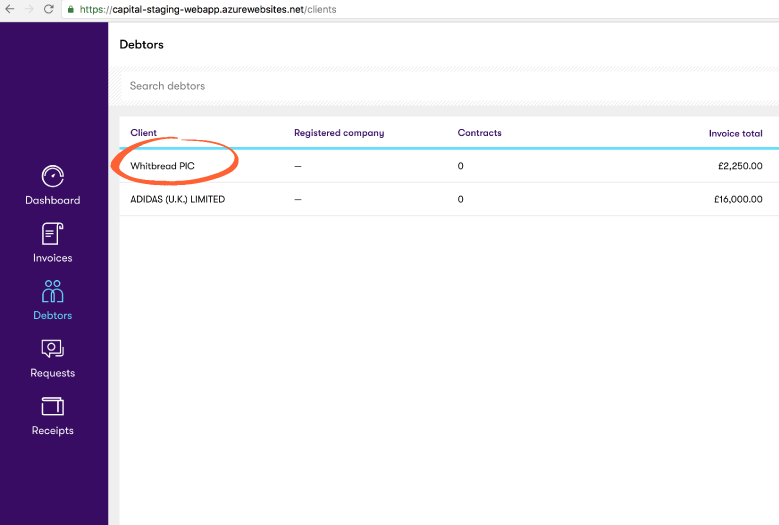 Start adding information to debtor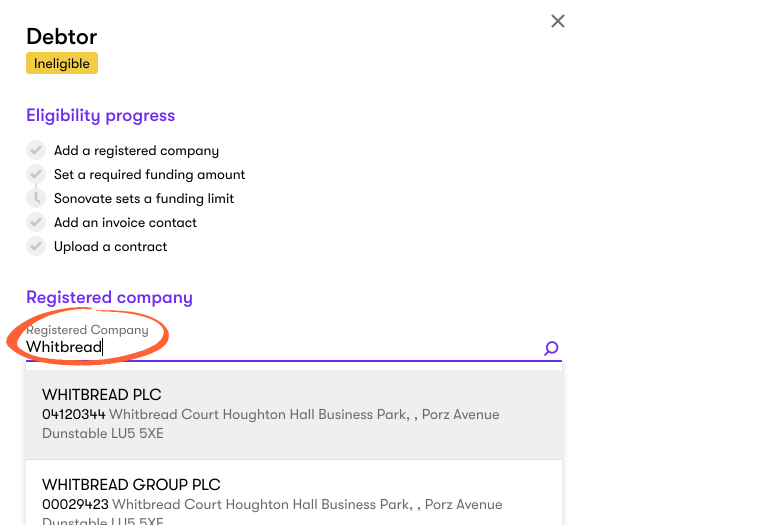 Add Registered company name
Tip! add their 8 digit companies house number for perfect matching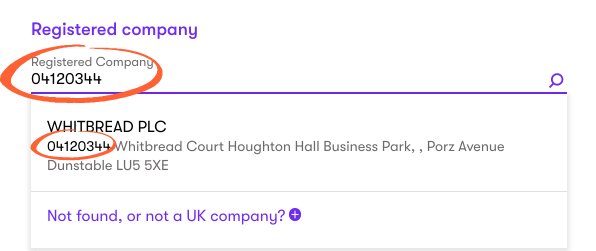 Select company and green tick indicates progress (img seven)

Input "Required funding amount" (the total invoice amount outstanding with client) and add invoice contact details.
Note: 'Sonovate sets a funding limit' will show a clock icon. This means that Sonovate will assess funding limit requested and approve or decline.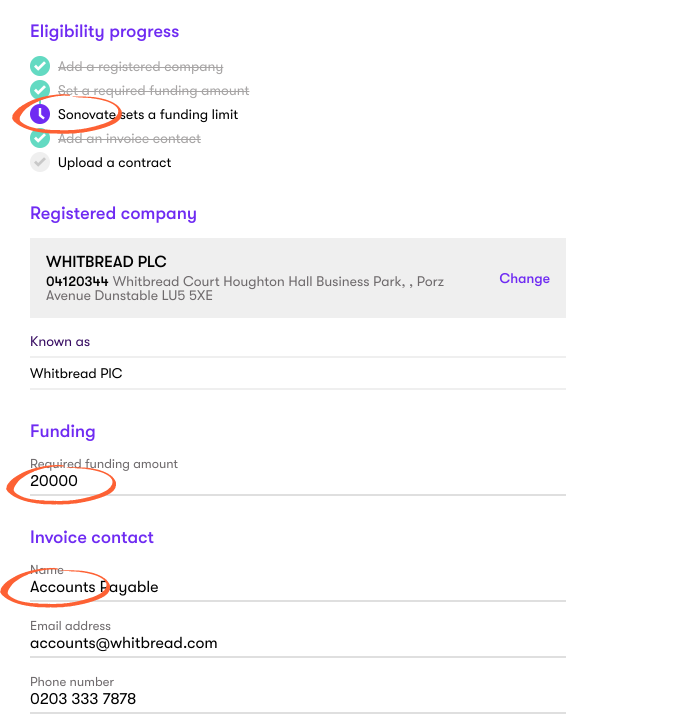 Add contract (pdf file is fine) (img 9) and save.

Step four - "adding contractor payment file and submit request"
Click dashboard and select "invoices ready for funding'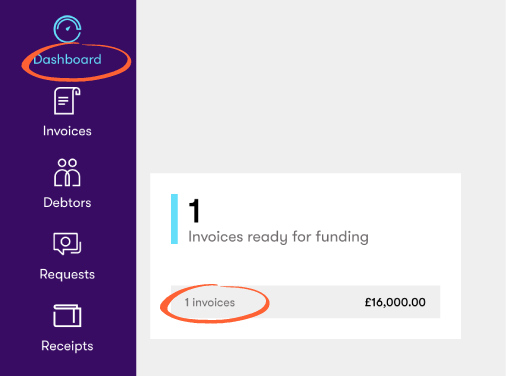 Upload candidate payments

Download copy of payment file here
Information needed in payment file
name: candidate bank account name
recipientEmail: candidate emails (optional)
paymentReference: your reference purposes (optional)
receiverType: set this as 'private'
amountCurrency: GBP, EUR, USD etc (enter in that format)
Amount: the amount candidate is to be paid
Currency: GBP, EUR, USD etc (enter in that format)
targetCurrency: GBP, EUR, USD etc (enter in that format)
sortCode: candidate bank account sort code
accountNumber: candidate bank account number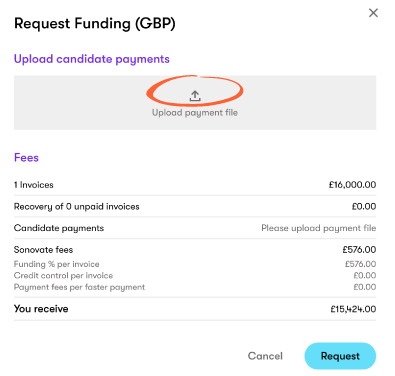 Download payment file template here
Note: payment file must be saved in CSV format

From here on, Sonovate will check information. As soon as the placement is approved your 'requests' tab will show 'funded' against debtors and payments will be sent on the following timeframes:
GBP payments received in one working (agency and candidate)\
Euros two working days
USD three working days
Example
Agency makes funding request by 10am Thursday
Sonovate approve by COP Friday
Payments will reach agency and candidates
UK - Friday
EUR - Monday
USD - Wednesday